From the volcanic plains and Otway Ranges to the coast our rivers and streams traverse a landscape of lakes, conical peaks,...
Twenty minutes east of Hamilton lies the town of Penshurst, home to the extinct volcano Mount...
Enjoy the views over Victoria's largest permanent inland lake.  Look over to the west and you will see scattered volcanic...
The Heytesbury Settlement Historic Park is located on the banks of Simpson Lake and commemorates the development of the...
This is a great trail with views north towards Mount Noorat and south towards the rise of Terang and its distinctive crown of...
Harman Valley Lookout showcases one of the best examples of lava flow constricted by a valley in the...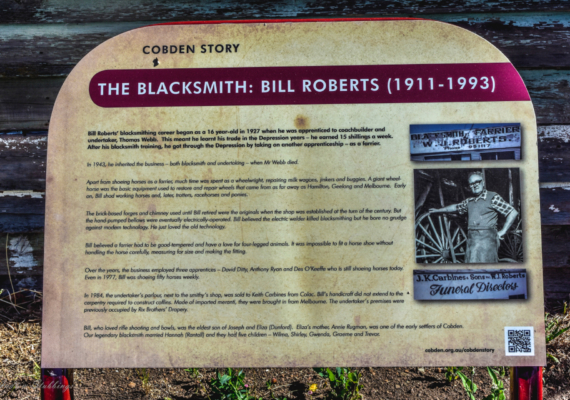 The Cobden Story is a series of signs that interpret key buildings, people and places around town. Pick up a map and see them...
The Colac Botanic Gardens, designed by William Guilfoyle (Melbourne Botanic gardens), occupy about 16 hectares in an elevated...
There's just about a golf course in every town in the Volcanic Lakes and Plains region. We proudly are home to some excellent...
Enjoy this wonderful 53km, 106km return, trail in parts or plan a wonderful weekend meandering through historic goldfields sites,...
These magnificent  gardens are perched above the two volcanic crater lakes of Lake Bullen Merri and Lake Gnotuk and are a...
Distance 46.8km Elevation gained:...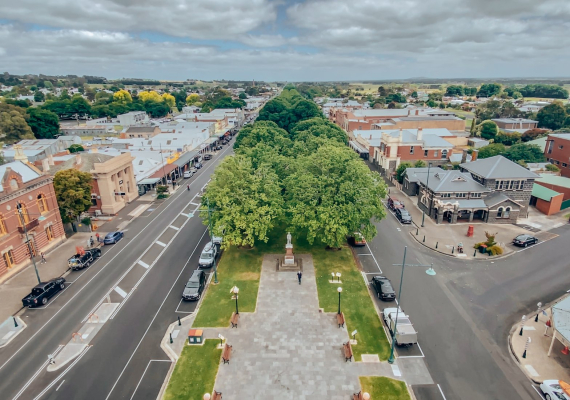 Take a stroll along Finlay Avenue and follow the Camperdown Heritage Signs Trail around...
The completed 34km Camperdown to Timboon trail is a wonderful family adventure, dotted with statuesque trestle bridges and...
On a clear day the Grampians and Otway Ranges are easily picked from the mounted distance and direction...
Visible from 60 kilometres in every direction, Mount Elephant dominates the landscape and now you have the chance to put yourself...
Picturesque sand bottomed Lake Tooliorook is located 5km from Lismore. The lake offers good fishing and boating amenity and...
Wannon Falls, located in the Southern Grampians, presents a spectacular display of water flowing down the falls into a deep...
A fantastic lookout. An interpretive sign describes the dynamics of the lakes and the reasons for their differing...
Deep Lake is just 4.5km from the beautiful township of Derrinallum in South West Victoria and is located just off the Hamilton...
Find your own space on this crystal clear volcanic lake on the southern outskirts of...
Distance: 2.4km Elevation:...
Cobden Lake is fed by Cobden Creek and has a paved walk and viewing platforms around it's circumference. Visitors can enjoy...
The crater rim above the lake offers great views and a strong impression of the volcanic nature of the...