Take a break in the refreshing, green Koroit Botanic...
Tucked away just off the Hamilton Highway with entry via Cox Street, the Penshurst Wetland Gardens are located within the...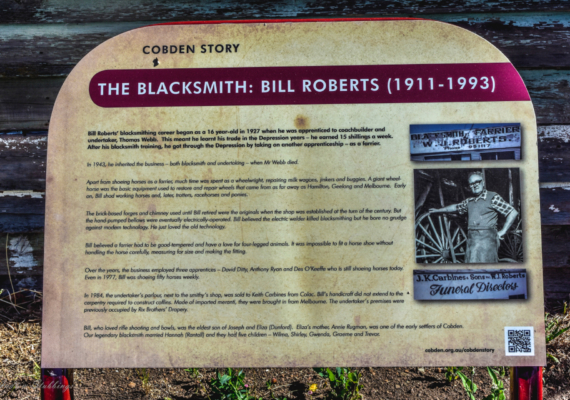 The Cobden Story is a series of signs that interpret key buildings, people and places around town. Pick up a map and see them...
The unique volcanic landscape in south-western Victoria was most likely formed from about two million years ago, when lava flowed...
Meet the Friends of the Forgotten...
Distance: 2.4km Elevation:...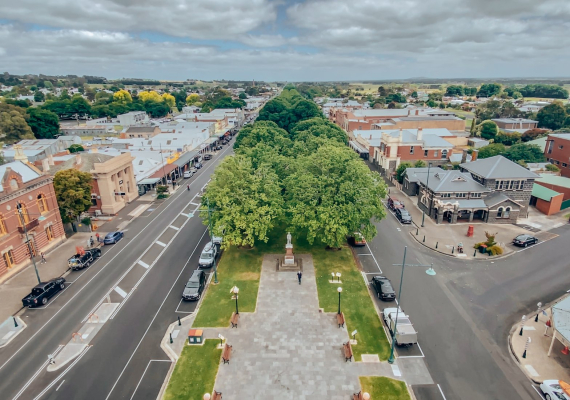 Take a stroll along Finlay Avenue and follow the Camperdown Heritage Signs Trail around...
Enjoy this wonderful 53km, 106km return, trail in parts or plan a wonderful weekend meandering through historic goldfields sites,...
Enjoy the views over Victoria's largest permanent inland lake.  Look over to the west and you will see scattered volcanic...
Are you ready to hit the road and find some quirky...
With over 30 species of birds living in the wetlands, Yatmerone is a popular bird-watching area providing a place where visitors...
The Lions Club of Terang laid the 4.5km (1 hour) walk track in the 1990s and undertook an expensive tree planting project. The...
This is a great trail with views north towards Mount Noorat and south towards the rise of Terang and its distinctive crown of...
Wannon Falls, located in the Southern Grampians, presents a spectacular display of water flowing down the falls into a deep...
For tips on how to make the most of your visit, gifts and warm local hospitality be sure to call into Courthouse Camperdown,...
Find your own space on this crystal clear volcanic lake on the southern outskirts of...
Cobden Pioneer Park is open to the public on the third Sunday of each month from 11am to 4pm. It is also available for hire for...
The crater rim above the lake offers great views and a strong impression of the volcanic nature of the...
A fantastic lookout. An interpretive sign describes the dynamics of the lakes and the reasons for their differing...
Lake Purrumbete is an attractive volcanic lake that fishes well for trout and chinook salmon. With an average depth of 45m and a...
Visible from 60 kilometres in every direction, Mount Elephant dominates the landscape and now you have the chance to put yourself...
The completed 34km Camperdown to Timboon trail is a wonderful family adventure, dotted with statuesque trestle bridges and...
Cobden Lake is fed by Cobden Creek and has a paved walk and viewing platforms around it's circumference. Visitors can enjoy...